Vytautas Magnus University – VMU

Vytautas Magnus University – VMU is a public institution engaged in providing education at theuniversity level, conducting research, and developing applied research and arts activities.
Established in 1922 and ranked as the TOP 1000 university in the world (QS World University Rankings), Vytautas Magnus University is one of the most liberal and modern academic institutions in Lithuania, boasting an exciting history, nurturing and continuing deep-rooted traditions, playing a leading role in not just Lithuanian, but also the entire Baltic and European intellectual and cultural sphere. The academic community of VMU is united by the idea of artes liberales, i.e. the classical university of liberal arts. Vytautas Magnus University, with about 7000 Bachelor and 2000 Master degree students, is one of the most liberal and modern academic institutions in Lithuania.
Aside from 26 BA and MA full-time degree programmes in English, together VMU offers over 100 degree programmes, as well as integrated studies of law and postgraduate and doctoral programmes. The university offers doctoral studies in 18 diverse fields of Humanities, Social, Physical and Biomedical Sciences.
VMU is currently conducting about 180 projects in the fields of education, sociology, philosophy, biotechnology, biophysics, technology law, computational linguistics, language acquisition and bilingualism, creative industries, and others. Researchers of VMU have been engaged as a partners and coordinators in various Horizon 2020, Jean Monnet, COST, Erasmus+ and NordPlus programmes, as well as research projects within the Global Grant and Smart Specialisation programmes conducted by the Research Council of Lithuania and the European Structural Fund.
Innovative Studies Institute (ISI) is a university unit working with different faculties on curriculum re- development for online and virtual studies and experimentation of innovations in HE. The goal of the Institute is to develop online studies at VMU for the whole university program portfolio and to establish virtual mobility, open education resources and practices, as well as openstudies.vdu.lt to be available for all digital and network society members. ISI assists University teachers to design, implement and organize online studies; promotes online studies and e-learning; is responsible for continuous professional staff development, especially regarding competences to design, implement and organize technology enhanced learning and studies; to meet quality requirements and to get them assessed and accredited at institutional and national levels; promotes social and professional networking among academics and education specialists; and performs research in TEL. ISI is leading open education initiative in Lithuania and helps numerous institutions to implement this initiative in practice.
Why we are participating in the project
Vytautas Magnus university as a Higher education institution is interested in innovative education solutions and the more increasing demand in the validation and recognition of digital credentials.  Credential as a formalised qualification, skill or competence is a very relevant theme in higher education and can help bridging the gap between all the stakeholders. VMU is particularly interested in making the process of credential recognition more efficient and quicker yet upheld to the required quality standards. Also the greater transparency in credential recognition is an important sphere for VMU, which is already active in offering and recognizing open education virtual mobility courses. We see this project as an immensely important opportunity in standardisation, recognition and quality assurance of education.
Our role in the project
VMU main responsibilities include:
Leading the team in establishing a set of quality criteria that can determine what a 'quality credential' looks like.
Analysing relevant institutional practices of documentation of credentials to foster their efficient recognition.
Sharing expertise of Higher education institution practices in credential recognition field.
Taking the responsibility to lead the quality management and assurance processes of ECCOE and conducting periodical assessments of project progress, labour and communication efficiency, and overall partner satisfaction
Our Team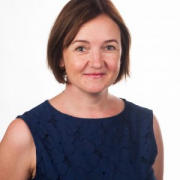 Assoc. Prof. Dr. Airina Volungeviciene
Director of Innovative Studies Institute and assoc. prof. at the Institute of Education, Vytautas Magnus University
Airina Volungevičienė has rich experience in European projects, in representing Lithuanian experience and innovative results and outcomes in different European events and conferences, as well as contact seminars. Her research is focused on qualitative distance learning/teaching curriculum development, open educational resources, virtual mobility and technology enhanced learning integration into an organization. She is a member of various quality focused discussion groups in education and ICT application to different sectors in education. She started virtual mobility as a student at University of Liege in 2004, and continued as a tutor and jury in HE pedagogy program at ULg. A. Volungevičienė is responsible for institutional regulations for implementation of distance and e-learning at HE institution (VDU). She has more than 30 publications, 3 monographs the quality evaluation of technology enhanced learning curriculum and integration of TEL in different organizations, 2 studies on virtual mobility and open educational resources. She coordinated 11 EU multilateral projects. Her short cv is available online at www.studyonline.lt, short institutional affiliation and membership at www.linkedin.com/in/airina.
EdDiCo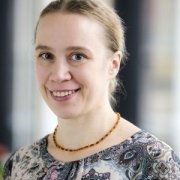 Vida Zviniene
Chief specialist at Innovative studies institute, Vytautas Magnus University
Vida Žvinienė is a chief specialist at Innovative Studies institute, Vytautas Magnus University. From the year 2000 she works in the area of technology enhanced learning. Vida also actively participates in the activities of Lithuanian Association of Distance and e-Learning (LieDM association) acting as a head of administration of the association.
EdDiCo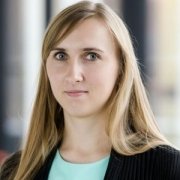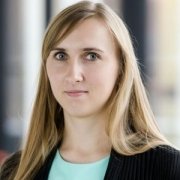 Indrė Klanauskaitė
Senior specialist at the Innovative Studies Institute, Vytautas Magnus University
Indré Klanauskaité has a Bachelor degree of Sociology-anthropology from Vytautas Magnus University. Since 2016 at Vytautas Magnus University is studying in the Master's program Education management. Moodle administrator at VMU from 2015. Her main responsibilities are for learning environment systems administration, online courses creation, administration and maintenance, online learning program administration, supporting teacher and students developing online courses.
EdDiCo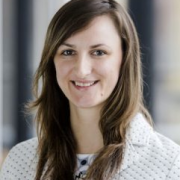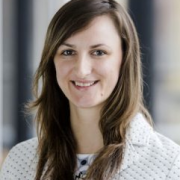 Danutė Pranckutė
Chief specialist
Danute Pranckute has Bachelor degree of Informatics since 2009 and Master degree of Business Informatics at Vytautas Magnus University in 2011 and works as Moodle administrator at VMU from 2009. Her main responsibilities are extending university Moodle system by analyzing teacher needs, contributing in Moodle community by translating it into Lithuanian language, preparing Moodle user guides in Lithuanian language.
EdDiCo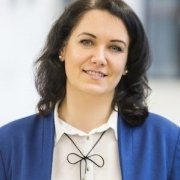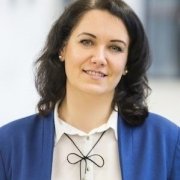 Daiva Urmonienė
Specialist
In 2007, Daiva Urmoniene received a Master's Degree in Management and Business Administration and from 2012 are PhD student in Management at Vytautas Magnus University. She has been working at the Institute of Innovative Studies since 2018 as a senior specialist. Main activities institute – distance course supervision, tutoring and assistance, organization of training courses, coordination of distance learning organization at Vytautas Magnus University, Agricultural Academy.
EdDiCo