Tampere University – TUNI

Tampere University is created in January 2019 by the merger of the University of Tampere and Tampere University of Technology, which are joining forces to create a new foundation-based university. At the new University, technology and social sciences come together in a unique way. Our research groups and projects conduct multidisciplinary research across institutional boundaries. The research undertaken at our Centres of Excellences (CoE) ranges from game culture studies to tumour genetics.
NOVI's research interests in Information and Knowledge Management focus on offering, utilising and managing information and knowledge relating to organisations and the broader society in order to improve their operations. NOVI is looking to answer questions such as how information and/or knowledge is best used by different stakeholders, how it is offered, how it creates value, how it can be improved and why different challenges and obstacles emerge. In particular, the interests are in value creation mechanisms, such as information technologies, data assets, data analytics, work systems and different types of networks.
Why we are participating in the project
NOVI does research on the use and adoption of digital technologies in both education and private sectors. Some of the key topics of research include Blockchain and virtual reality for education. NOVI is aimed at finding out novel ways of demonstrating the skills and competences of teachers and students in higher education. The partnership that this project creates represents the forerunners and advocates of the OE Movement in Europe and can create high impact and sustainable results – proven by the proactive and open contribution of former project results to seed the EdDiCo work.
Our role in the project
NOVI's role:
NOVI is actively working with other partners to identify ways to capture the digital skills of educators and pursue a transferable way of measuring and developing those skills further
NOVI works actively to connect the results of EdDiCo to other related projects such as ECIU University and MicroHE
NOVI is devoted to disseminate the EdDICo project results to higher education teachers due to strong links to development of emerging technology-related teaching (AI, business intelligence, AR/VR and blockchain) in higher education.
Our Team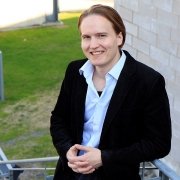 Dr. Henri Pirkkalainen
Associate Professor (Information Systems)
Henri Pirkkalainen, Ph.D. (Male) is associate professor for information systems in TAU. He has wide experience as the coordinator of multiple national and international (EU-)projects, focusing on digitalization, open education and information systems. He is currently involved with research on micro-credentials and blockchain for education with projects such as ECIU University and MicroHE.
EdDiCo

Jussi Myllärniemi
University teacher
Jussi Myllärniemi, MSc. (tech), works as a university teacher at the Unit of Information and Knowledge Management, Tampere University, Finland. He studies knowledge processing methods (e.g. business intelligence tools), networks and data-based value creation. He also studies learning, especially from university student's point of view. He is doing his doctoral dissertation related to teaching of business information management.
EdDiCo